<-newer items | older items->
8th October 2017: Book presentations in Augsburg
Out two recent publications will be presented at the upcoming Tolkien Conference in Augsburg.
J.R.R. Tolkien, Romanticist and Poet
Binding them all: Interdisciplinary Perspectives on JRR Tolkien and His Works
Augsburg Conference (27th to 29 October 2017)
As usual, we will also be present with our sales table offering you an opportunity to catch up on our earlier books. If you are seeking any particular publication, please let us know beforehand to avoid disappointment.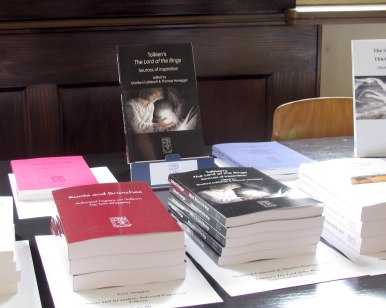 (to link to this announcement: http://www.walking-tree.org/news_archive.php?item=139 )
<-newer items | older items->
The most recent news items can also be viewed on the latest news page.